5 features of the new e-mail builder in Reago
March 7, 2023
In Reago, you can create e-mail templates in a new builder.
A total of 4 thematic e-mail templates are waiting for you, within which you can make adjustments and customize them to your own needs. In today's article, we'll introduce you to 5 features of this new builder that are guaranteed to come in handy.
You can fill in the subject and header of the e-mail directly in the template
You can fill in the e-mail subject and header when you create the template, within the Advanced Settings feature. This is a great feature to use if you want to connect templates via API and send e-mails from third-party apps.
The background of the template content can be coloured

Compared to the previous version of the builder, this new version also offers the possibility to change the background of the template of the whole e-mail. This feature is especially great if you need to keep a consistent color style with your branding.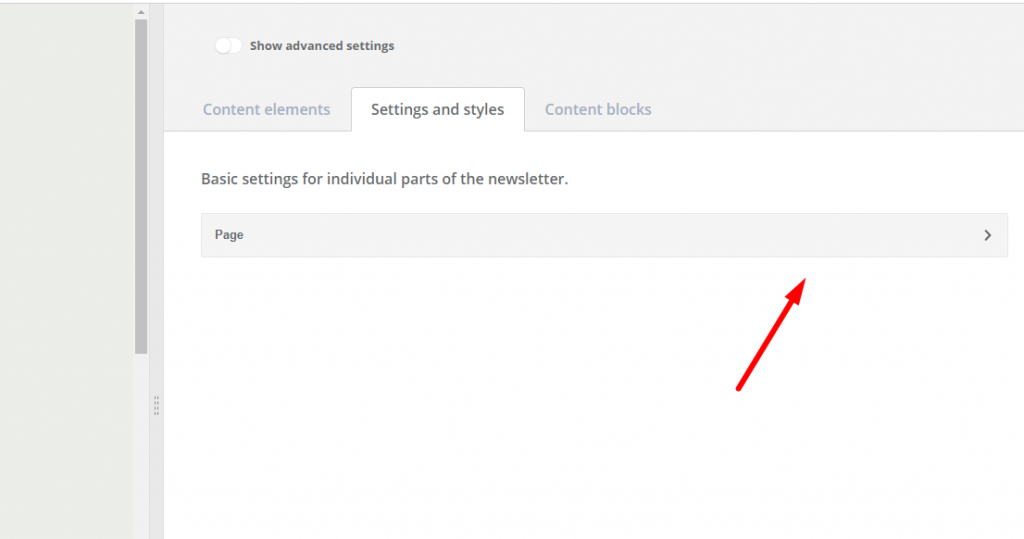 You can test your ready e-mail right away
You can send a ready-made e-mail template directly from the builder itself. Click on the "Test" button in the top menu. You will then be presented with a pop-up window where you fill in the e-mail you want to send the test e-mail to and submit. Within moments, the template will be sent to the e-mail address you provided.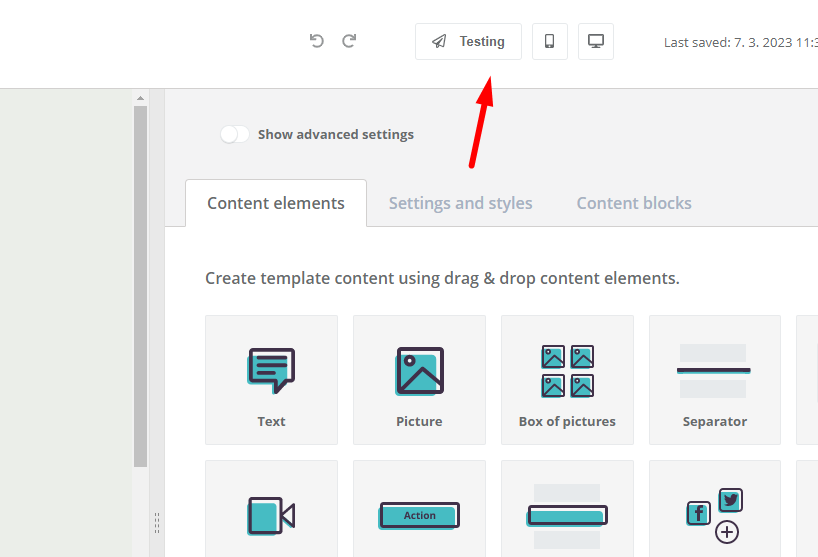 You can lay out the template in up to 4 content blocks

You can divide the template body layout into up to 4 content blocks. This layout is ideal, for example, if you want to send out product newsletters.
You can decide how the content blocks will look in the Content Blocks tab. You then move the selected block into the body of the template in the left section using the "grab and drop" method.
Simply insert content elements into the body of the template using the grab and drop function

Once you select a specific content block, you can then fill it with content elements (text, images, video, products, etc.). You select the content elements in the right part of the builder and then drag and drop them into the specific content block in the body of the e-mail.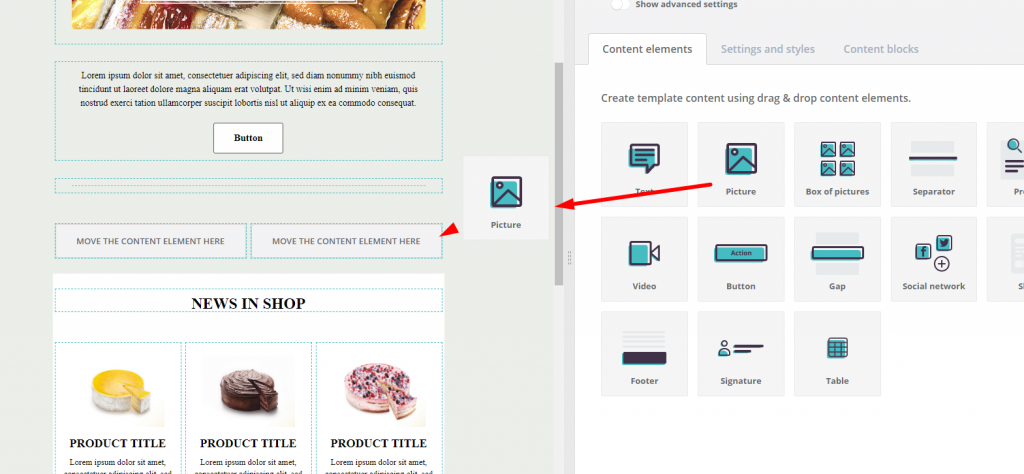 We hope our tips have inspired you to try our new e-mail builder, which you can find in your Reago account. Definitely take advantage of this service. The builder is simple, intuitive and great to work with according to your requirements.